About us
About the African Youth Championship
The African Youth Championships is a competition for youths aged between 16 and 17 years old. The first edition of this competition was in Nigeria in 2013 where Mauritius won 2 bronze medals. The current edition will hosted in Mauritius from the 23rd to the 26th April 2015 between 9hr to 11hr and 14hr to 17hr at the Maryse Justin stadium. 48 sporting events will be on the agenda including an octathlon for men and heptathlon for women. The championship will be expecting 300 to 350 athletes from 33 countries as well as about 100 officials. Patrick Montel from France television will be animating these championship and Serguey Bubka promised to be present. The next edition of these championship will be hosted by Algeria.
The Official Emblem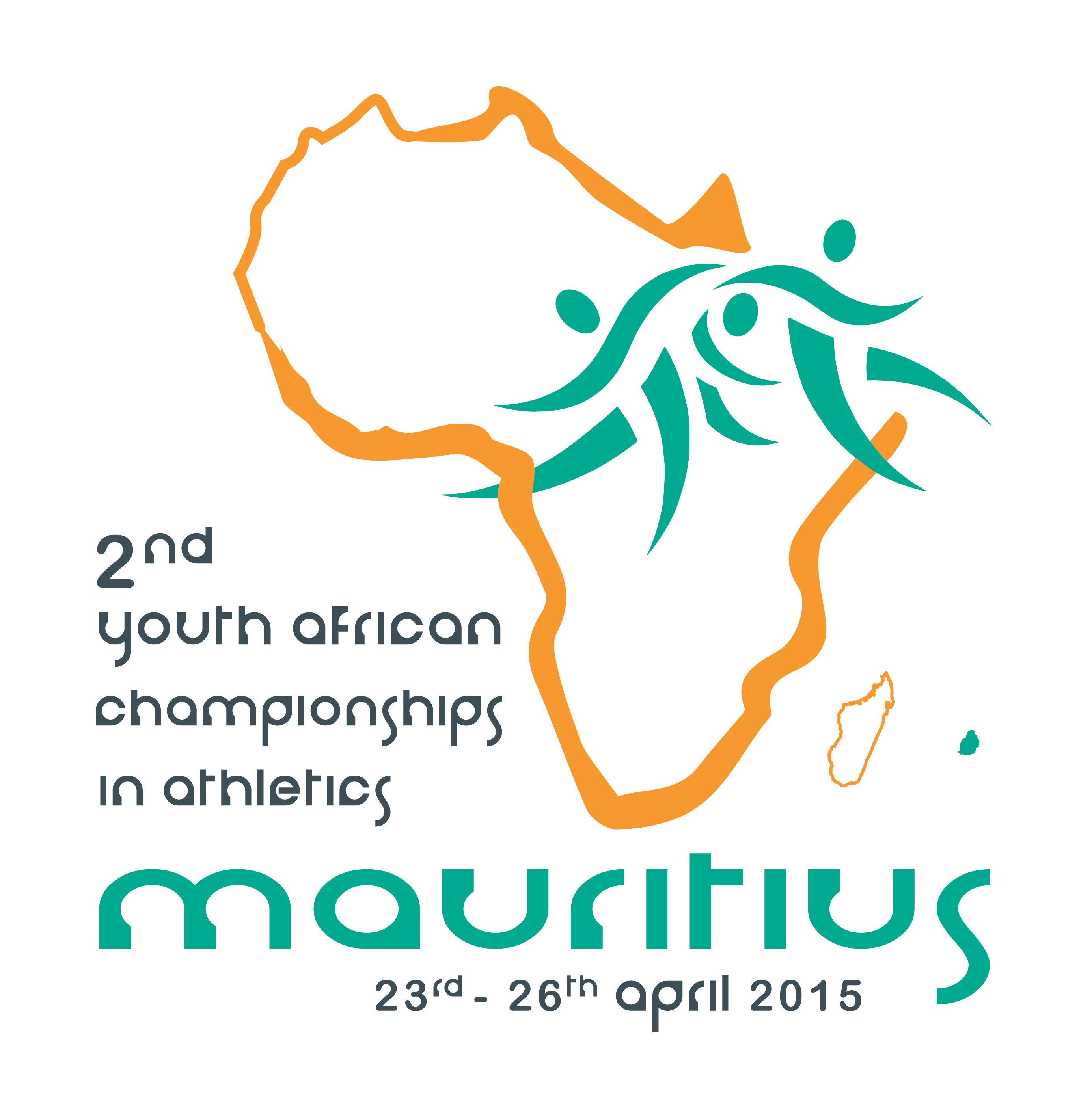 The Emblem was design following a competition for a cash prize of Rs10,000 to find an attractive logo for these games. The winning logo was design by Avinash Ragoo, a CTI student, and has now been selected to be the official emblem of these championship.
The Official Mascot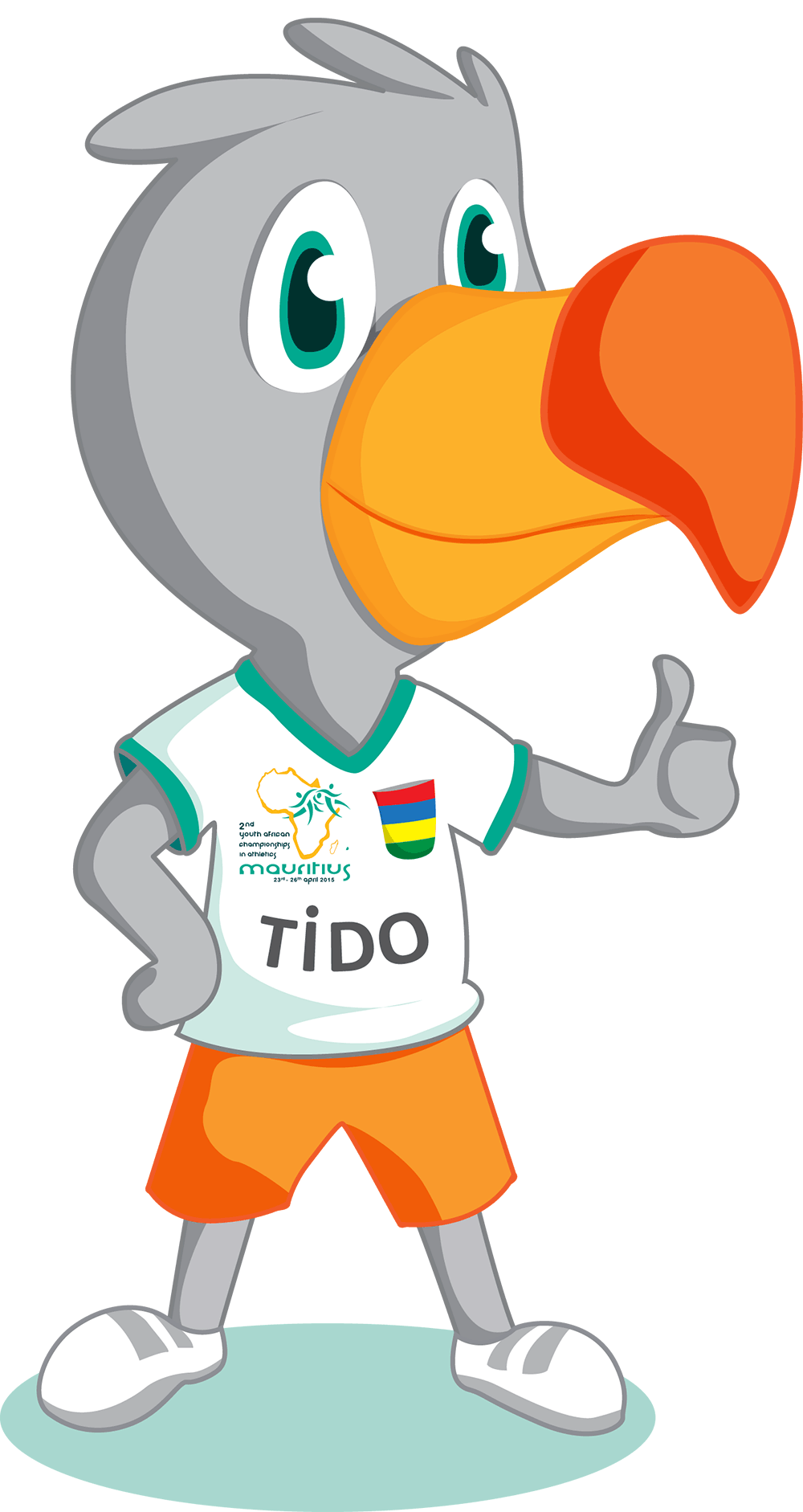 The official mascot of the 2nd Youth African Championship is Tido the dodo. It was created in collaboration with these games young athletes as one of the activities organised during the December Training Camp to reinforce the Team Spirit amongst them. The winning proposition was a dodo which was then transformed to Tido.
The Official anthem
To further promote teamwork as well as competitive spirit, teams of young athletes were given the task to present either a song or sketch related to Track and Field. We were quite surprised with the final products presented by the different groups during the last day of the December Training Camp. The music/songs created and proposed by these youngsters were taken into consideration when putting together the official anthem for the 2nd African Youth Championships.